Jennifer Potter Bio
"From the moment Jennifer Potter enters the stage, she captivates her audience with a performance of extraordinary quality. She sizzles with talent and verve. As a musician/composer, she triumphs from every point of view. Her voice has an ethereal beauty which moves the listener to another place."
~ Saundra Lake, 'Two Pianos Eight Hands'
"Jennifer Potter has a lovely voice with great flexibility and exceptional coloratura. Having been Maureen Forrester's accompanist-coach for fifteen years, I can state that her work ethic has been adopted by Miss Potter."
~ Derek Bampton, RSM
"Celtic Dreams hugged me."
~ Diane Foulds, RogersTV host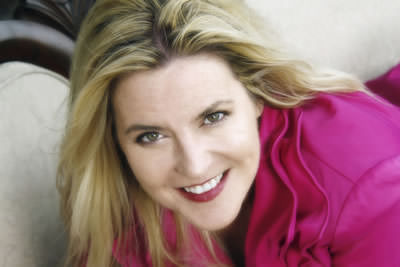 Jennifer grew up singing in The Canadian Children's Opera Chorus and The Toronto Mendelssohn Youth Choir while also studying voice, piano and theory at The Royal Conservatory of Music. She obtained a Bachelor's Degree in Musical Theatre from Shenandoah University in Virginia and a Master's Degree in Vocal Performance from the University of Cincinnati. Jennifer spent her summers attending The Banff School of Fine Arts Musical Theatre Program under the direction of Howard Cable. Upon graduation she was cast in both the Toronto production and The Canadian National Tour of Les Miserables, playing the role of Cosette. Following this production she appeared as Lucilla in Anne of Green Gables at the Charlottetown Festival.
In 2003 Jennifer established her recording studio and music publishing company JennSound Music, at her farmhouse in the Beaver Valley. While continuing to expand her solo career, Jennifer also manages JennSound Studios. Here she composes, produces cd's, arranges music and serves as musical director and conductor for the Goldenaires - a women's choir based in Meaford.
Jennifer has produced two CDs Songs of Christmas and Celtic Dreams, an EP Convergence, and a DVD of her song Untitled Prayer.
Jennifer has composed numerous works for solo voices, and published choral and orchestral pieces which have been performed by choirs and orchestras in the Southern Ontario area. She wrote the Christmas song Hosanna! for the Georgian Bay Children's Choir and The Georgian Bay Symphony has performed her original song, Wonders of Him, as well as her arrangement of the Coventry Carol. Her arrangement of The Holly and the Ivy was showcased on Collingwood's The Peak FM's Christmas album and her Untitled Prayer DVD is played on Cogeco stations throughout Southern Ontario to commemorate Remembrance Day.
In demand as a soloist, Jennifer has been the featured artist with The Georgian Bay Symphony, The Amati String Quartet, Two Pianos, Eight Hands, The Grey Bruce Singers and The Georgian Bay Children's Choir and as well as headlining concerts at the Toronto Centre of the Arts, The Marsh Street Centre, Meaford Hall and The Historic Leith Church. Jennifer is a regular on RogersTV Owen Sound and Collingwood. She has also appeared in benefit performances for Breaking Down Barriers, My Friends House, The Canadian Foodgrains Bank and the Meaford Hall Culture Foundation.